Online and Offline Marketing Services
Serving the national market since 1988, Boston-based Ferrante & Associates has built a reputation for online and offlinet excellence, based on quality online and offline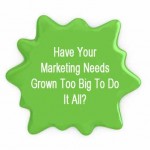 products and services, exacting project coordination and absolute accountability.  We support the domestic and international marketing efforts of a broad range of clients, including corporations, design studios, agencies, event planners, non-profits, manufacturers, business services, retail and associations.
We offer a full spectrum of integrated online and offline marketing production services, plus any strategic, creative and technical help you need integrating the right combination of multi channel marketing resources to maximize the impact and results of your marketing solution
Audrey Ferrante leads our network of skilled specialists in trend-setting marketing communica­tions, strategy, production services and advanced technology. Our team members are established leaders in their respective areas of expertise, who "walk the talk" with real life experience in delivering results.
Clients also appreciate our awareness of environmental issues and our focus on eco-friendly solutions that achieve their marketing objectives and leave a smaller footprint on the planet.