Targeted Internet Marketing
Is Not An Option. It's a Necessity!
In today's marketplace, a strong web presence is vital to the success of any marketing effort. This applies to all marketing on the web—sometimes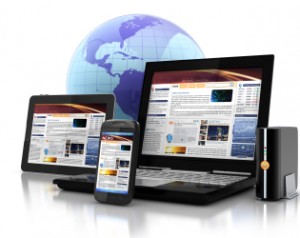 called internet marketing websites, online marketing services, web-based marketing, web 2.0 or multimedia marketing. Any organization hoping to expand and succeed can't ignore the power, 24/7 accessibility and global reach of the internet, with its cost-efficiencies and potential for direct marketing.
Marketing Support Services
Ferrante & Associates is a web production company specializing in strategic and creative development and integrated production services. Our services include websites, multimedia marketing, e-commerce, targeted internet marketing and web based fulfillment to name just a few.
Backed by a team of experts in every aspect of web development and online marketing, we help clients navigate web-based marketing channels such as search engine optimization, email marketing, social media, pay-per-click, automated on-line programs, and content management. We are your internet marketing outsourcing solution from strategy to implementation.
If you want to build a stronger web presence and explore your internet marketing options, give us a call