Offset Printing is manufacturing.
Automation and technology can make the difference.
When you work with Ferrante & Associates, you'll feel confidence knowing you're working with a company that can and will meet even the most demanding project needs. Because we're equipped with a variety of offset printing equipment both sheetfed and web presses, we're capable of meeting some of the most difficult technical printing demands (i.e. heatset, non-heatset, long and short cutoff).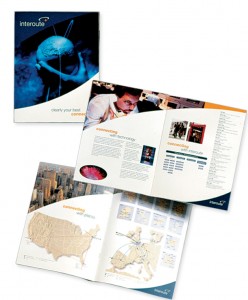 Numerous, cost-saving on-press fold, trim, paste and perf options are possible as well.
Printing technology making a difference.
Computer to plate (CTP) and direct to press offset lets you make changes right up to press time. It can speed your turnaround times. And if eye-popping is what your project needs, we'll show you the spectacular results of six-color Hexachrome printing. Calibrated color, digital proofing will set an accurate expectation for a solid press run.
Providing flexibility as your business partner enables us to accommodate your growth and frequent changes in your business needs. Whether you need a variety of collateral or promotional materials, or maybe a show dailey printed for an out state event completed in record time. We have a total range of offset, sheetfed and web presses, backed up with complete bindery capabilities and fulfillment services.