We Can Create It, Print It and get that Direct Mail Marketing Mail out there working for YOU
Direct mail companies take on many forms: mass mailings, targeted mailings, variable data personalized mail and electronic mailings. Marketing using direct mail marketing works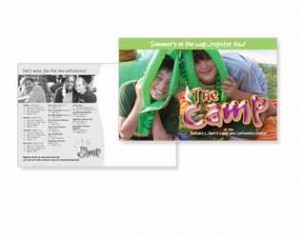 and it is still a powerful tool to deliver a message to your target audience. At Ferrante & Associates we know how to develop powerful messages, avoid potentially costly mailing problems, and strategically plan the program to help you receive higher response results while potentially qualifying for thousands of dollars in postage discounts.
We're able to handle all your projects in a timely manner regardless of size
or complexity. Our facilities are supported with an in-house U.S. Post Office, which enables us to further expedite the processing time on all mailings.
Why use direct mail when I have email marketing opportunities?
Direct mail is:
Timely
Targeted
Flexible
Cost-effective
Tangible
Measurable
48% of marketing managers claim they value direct mail if the messages are relevant to them. Ask us about the new HP T200 Digital WEB Press .