Integrating Social Media Strategies into Your
Marketing Mix is a Smart Move.
Social media has a powerful role to play when it comes to marketing your brand online and aiding your additional online and offline efforts.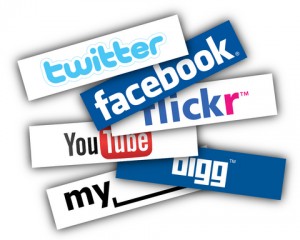 Incorporating social media into your marketing plan is essential to developing relationships with your customers and can help in finding new customers. Social media can best be described as the new word-of-mouth marketing.
It can help build your brand, enhance your reputation, help manage customer service and find new sales. It harnesses conversations and establishes your brand within online communities. With so many media available, consumers can publish their opinions, experiences and thoughts through networks like LinkedIn, Twitter, Facebook, and so many others. If you have tried social media marketing and not happy with the results and are thinking of giving up, call Ferrante & Associates!  We have the knowledge and ability to create, publish and share effective social media content and encourage participation.
To learn how Social Media can help you drive more traffic to your website

Contact Us

 for a FREE Consultant.