We'll walk you through
every step of the creative process
Starting with developing sound strategies which link key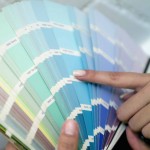 messages about your product or service to its target market benefits, the team will walk you though every step: developing creative ideas that differentiate you from your competitors and strategic concepts that use the power and relevance of your marketing messages to set your company apart and increase response rates.
You can be assured that our team of strategists, writers, designers and production specialists are ready, willing and able to assist you in developing your next campaign, promotion or sales effort for maximum results.
Creative Services include:
Strategic development, planning and cross-platform management for web, print, large format , Email and Social Media
Multi-purpose graphic design
Copy writing
Multi-language translations
Project budgeting and management
Photography
Illustration
Database integration for both print and web
Interactive websites
Call Today 781 891-4328 or Contact Us
For all Your Cross Media Creative Solutions.