Large Format Printing for all your
Trade Shows, Events and Retail Displays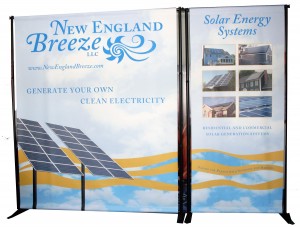 Do you need large format printing to make a big impression at your next trade show, conference or event? Do you have a wall, window or space that could be put to better use promoting your business?
The materials and methods used today by large format printers are so varied and flexible, they can accommodate virtually any surface and display medium. Whether you need 1,000 large format offset  printed materials, or silkscreened large format retail graphics or single digital large format printing for a trade show or event, each process has its own unique technical requirements and practical considerations.
With large format printing (sometimes called wide format printing), attention to detail and quality is key. At Ferrante & Associates we offer high quality printed materials at GREAT PRICES on a variety of durable substrates for a wide range of indoor and outdoor environments and display surfaces. Our products include trade show graphics, banner printing, pop-up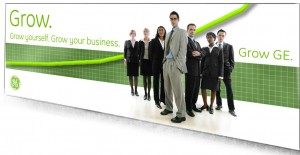 displays, murals, museum graphics,  super-wide printing posters, sign printing, vinyl, vehicle wraps, adhesive posters and static window clings, to name a few.
Large format digital printing
We will match your project to the right equipment and process to deliver the best results for your budget dollars, and will keep in mind its environmental impact as well as its market impact. Let our experience guide you and help you make that big impression!
Don't forget to ask about environmentally friendly substrates…  Installation available upon request.