Your Single Point of Contact
for Integrated Marketing Solutions
Ferrante & Associates provides online and offline marketing solutions for commercial enterprises, biotech, manufacturing, retail, non-profit organizations and educational institutions.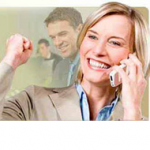 Our services run the gamut of specialized marketing skills, media and technologies—from strategic marketing services, corporate production services and printing project management to internet marketing, technical support and fulfillment services.
Each of our services can stand alone or be seamlessly integrated to create a custom, cost-efficient multi-channel solution to help companies without the internal resources to achieve their goals.
Internet Marketing Service
Is your marketing department struggling to keep up with the ever changing landscape of marketing on the web? You are not alone. Though it can be complex, internet marketing also offers the potential for greater cost efficiencies and results. Backed by a team with expertise in every aspect of internet and digital marketing services, Ferrante & Associates excels in the strategic and creative development, production and management of corporate marketing communications: websites, e-marketing, social media, email marketing, multimedia, e-commerce and integrated digital marketing solutions.
Printing Project Management
With more than 30 years of expertise in printing project management, Ferrante & Associates offers a complete array of commercial printing and finishing options. Our marketing production services can handle all your print needs, be they small quantities, rush jobs, large format printing services or packaging.
With Ferrante & Associates, your commercial print options are not limited by the number or type of presses we own. We provide quality print solutions based only on your needs, time constraints and budget. And we strongly favor environmentally friendly printing as described in our eco friendly Go Green section and Free Green Report.
Strategic Marketing Services
Besieged by too many marketing options? Understaffed? Ferrante & Associates provides outsourced marketing services to help you prioritize and build on the best elements of your marketing program, keeping it aligned with your overall brand/campaign strategy and goals for the greatest impact and return on investment.