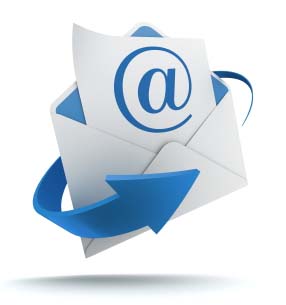 Email is still very much at the core of any conversations and conversions happening in the digital world. Like any means of communication, email is evolving. How can marketers adapt to the changes in the most meaningful way?
For starters, it makes a great deal of sense to give your "creative" a makeover. If your email templates and messaging are like most, they could probably use some revamping. Your customers will notice the upgrade, and react in a positive way toward it. The truth is, any strategic creative changes you make to your email program are sure to have both a dramatic and quick impact.
How about the influence mobile is having on email marketing? With the explosive growth of Apple's iPhone (and its many followers and clones), email has become the number-one activity that consumers perform on their smartphones. That said, you must plan how best to reach consumers at the right time and place with emails, coupons and deals. Once you get their attention, you must determine how best to track them, so you can keep them loyal to your business.
Let's not forget integration. It was and still is key for the success of any email program. Which is why it's important for your email to be in sync with what's going on within your company and outside it. This means coordinating teamwork and education with the groups that handle both search and social to those in charge of e-commerce, technology, and offline efforts. In other words, your email program cannot live in isolation. That is, if you want it to be effective.
With the economy beginning to show signs of recovery, and email's proven return on investment, the time is right to transform your email program from one that manages and delivers emails to a flexible and strategic one that's proficient at moving your business forward, not just your campaign message. To do that, you'll need to find and retain email marketing experts, and put them to work.
Best of Days to You,
Audrey Ferrante